Join over 48,000+ happy users around Australia!


Love my new @furrymatesco ball! ⭕️ #ballsoffun


Check out my new 'Toothy' from furrymatesco 😍 keeps me entertained trying to get all the treato's out and also cleans my teeth!


Love my toothy @furrymatesco 🦷


More treatos needed in the ball plz ma @furrymatesco

I love my Toothy treat ball! It stops me chewing chair legs! @furrymatesco


Loving my new ball from @furrymatesco 🏐🐾💗

Love my Toothy ball. It gives me all of da treats.



I am loving my 'toothy' ball from @furrymatesco 😍🐾
The Last Dog Toy You Will Ever Buy.
Toothy was designed to keep your dog entertained for hours on end. Stuff it full of their favourite treats and watch them enjoy a delicious & rewarding snack.
Strong Bite Resistant Design

Highly Entertaining & Mentally Stimulating

Made From Non-Toxic Food Grade Rubber

Cleans Their Teeth & Gums
Make feeding time fun again.
Our Licking Mats make a small tasty treat last longer. Licking enhances the sense of taste, allowing dogs to enjoy just a small amount of food while keeping them mentally stimulated.

50+ Non-Slip Suction Cups

Significantly Slows Down Eating Time

Made From Non-Toxic Food Grade Rubber

Mentally Stimulating & Enriching
Simply push their treats between the teeth, or fill it up with peanut butter or yoghurt if your dog prefers!

Filling Ideas: Peanut Butter (Xylitol free), Yoghurt, Kibble, Broken up treats, Dried meats, Minced meat.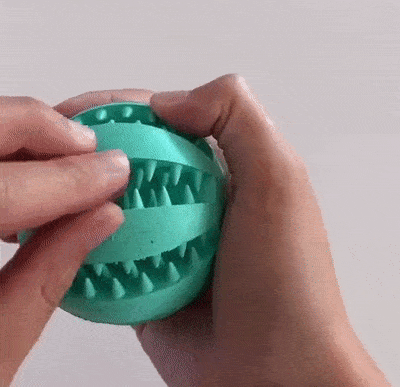 We only recommend the Small (6cm) size for the real little guys and gals. The Large (7cm) is roughly the size of a tennis ball and suitable for most sizes.