You're on-the-go, so your gear should be too. Doggie Bottle is lightweight and easily fits in your bag. Now includes a carrying rope, that can also be attached to your backpack.
One-button activation with single-handed operation; Press the water dispensing button after unlocking the bottle and water will come out. Our Doggie Bottle can quickly provide your thirsty dog with fresh water when you're out and about!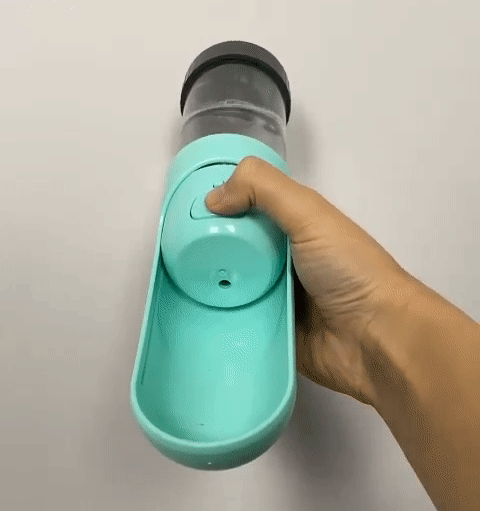 COMFORTABLE AND STRONG DESIGN
Your dog's comfort means as much to us as it does to you, but we recognise the need to be secure too. Aside from its tough nylon polyester strap, this leash has an adjustable length and a unique bungee design that extends elastically to prevent jerking or jarring moments. Giving your dog enough movement to be comfortable, while allowing them to still feel you tugging.
VEHICLE SAFETY FOR YOU AND YOUR PET
Finally a safe and comfortable journey for you and your pet. This extendable bungee seat belt prevents them from jumping around in the car. Strap them in with the rest of the family, whilst allowing them to sit, stand and lie down comfortably.