Doggie Bottle
Regular price
$34.00 USD
Sale price
$27.00 USD
Unit price
per
BFCM DISCOUNT APPLIED
Sold out
On a hike or on the road, the Doggie Bottle is perfect for any size or breed. Never leave your dog thirsty again.
Small and Portable
You're on the go, so your gear should be too. Doggie Bottle is lightweight and easily fits in your bag. Now includes a carrying wrist strap, that can also be attached to your backpack.

Easy to Use
One-button activation with single-handed operation; Press the water dispensing button after unlocking the bottle and water will come out. Our Doggie Bottle can quickly provide your thirsty dog with fresh water when you're out and about!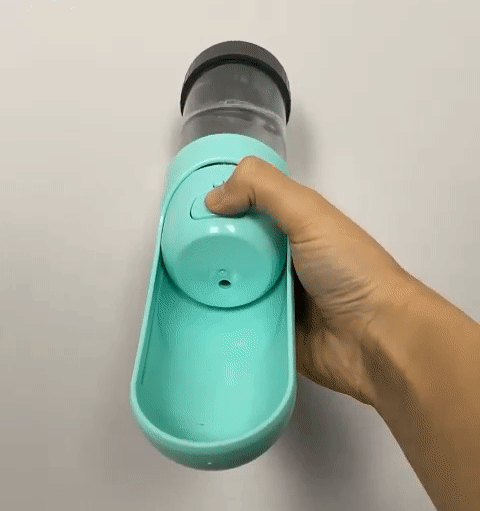 Durable
Made of quality hard plastic, you don't have to worry about broken glass during your adventures. It come with a small lanyard that can be attached to either your dogs harness, your backpack or simply around your wrist.
Water Filtration
Equipped with an Activated Carbon filter that greatly adsorbs impurities and removes residual chlorine. All to ensure that our Doggie Bottle is safe and non-toxic.
Dogs Love It
Your dog will thank you after that big hike or long exhausting walk! You can now easily carry around 300ml of clean filtered drinking water without the hassle of a bowl.