The Calming Couch Cover
Regular price
$98.00 USD
Sale price
$78.00 USD
Unit price
per
BFCM DISCOUNT APPLIED
Sold out
Let your pup relax in ultimate comfort with this super soft couch, perfect for pups looking for a restful sleep. It's soothing construction ensures your furry friend feels safe, secure, and relaxed.
✅ Removable & machine washable cover
✅ Unbelievably soft faux-fur
✅ Non-slip rubber bottom
✅ Protects your couch from marks
✅ Free postage Australia wide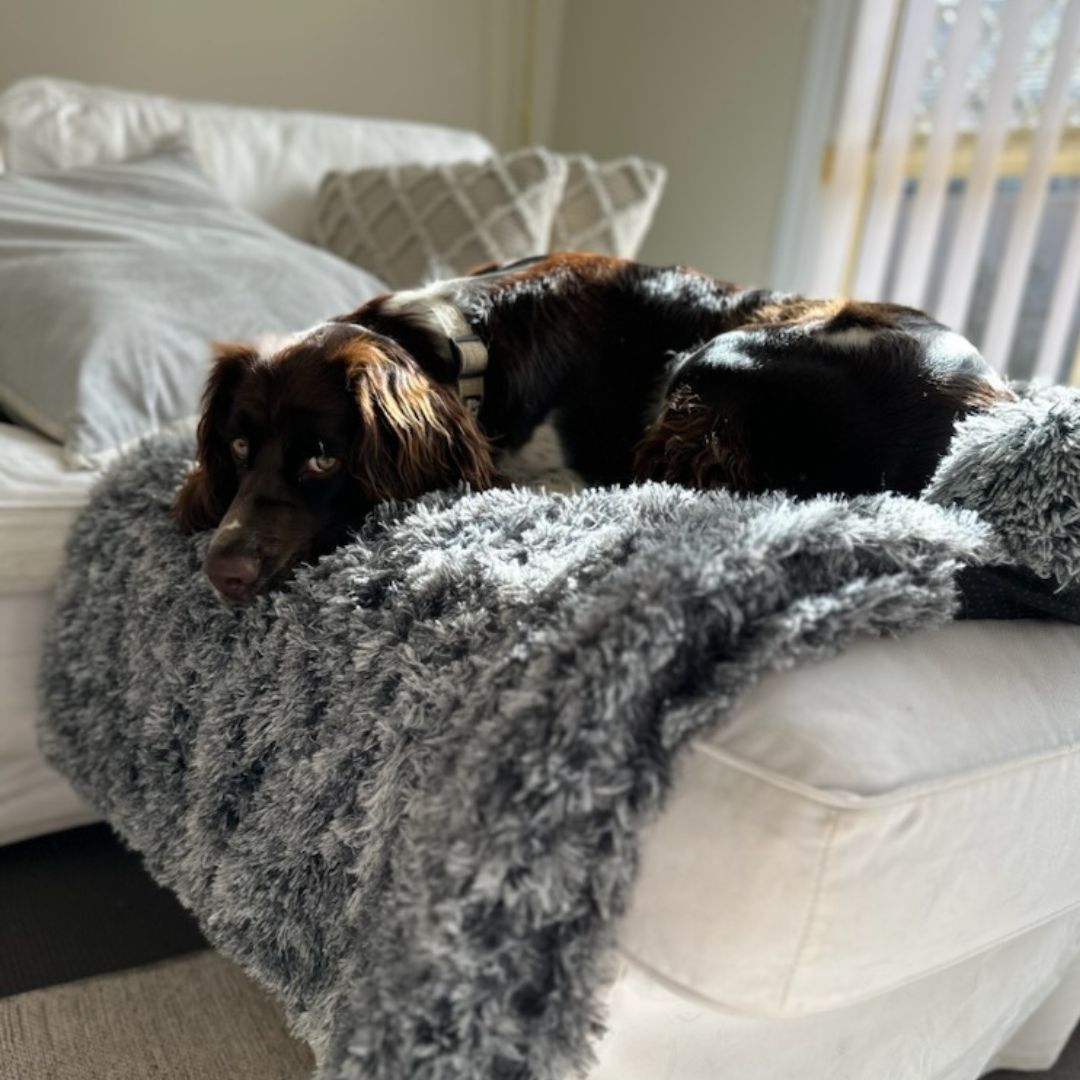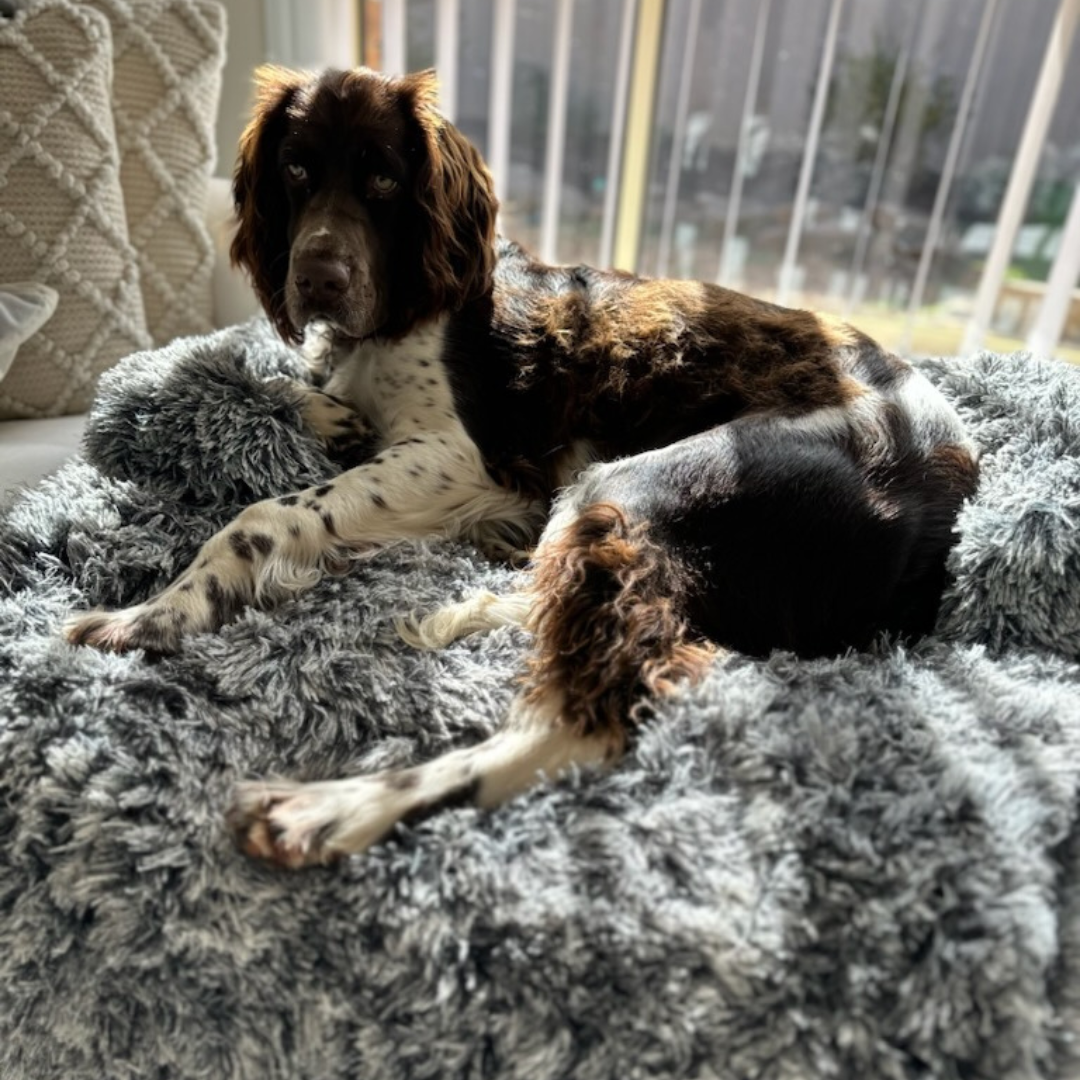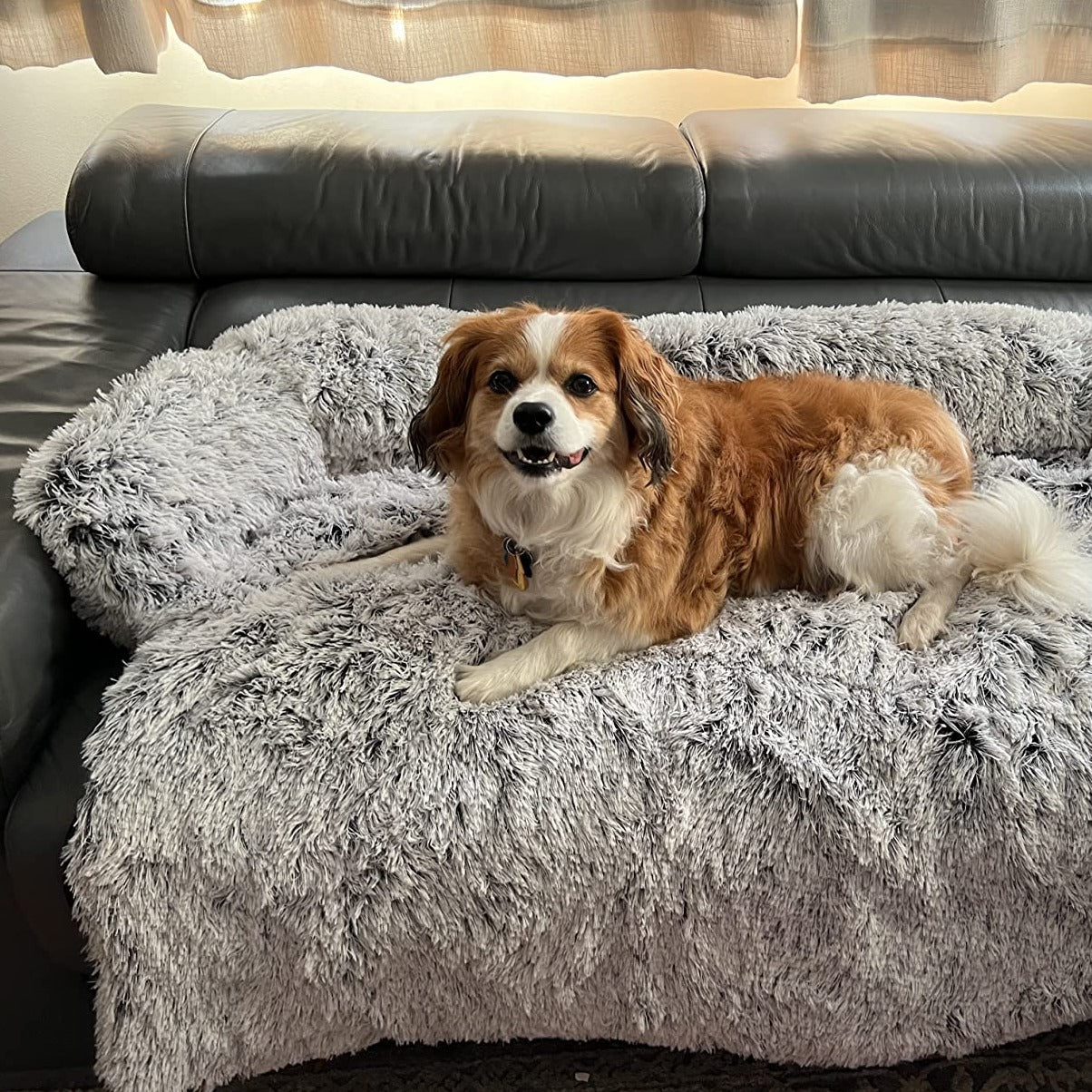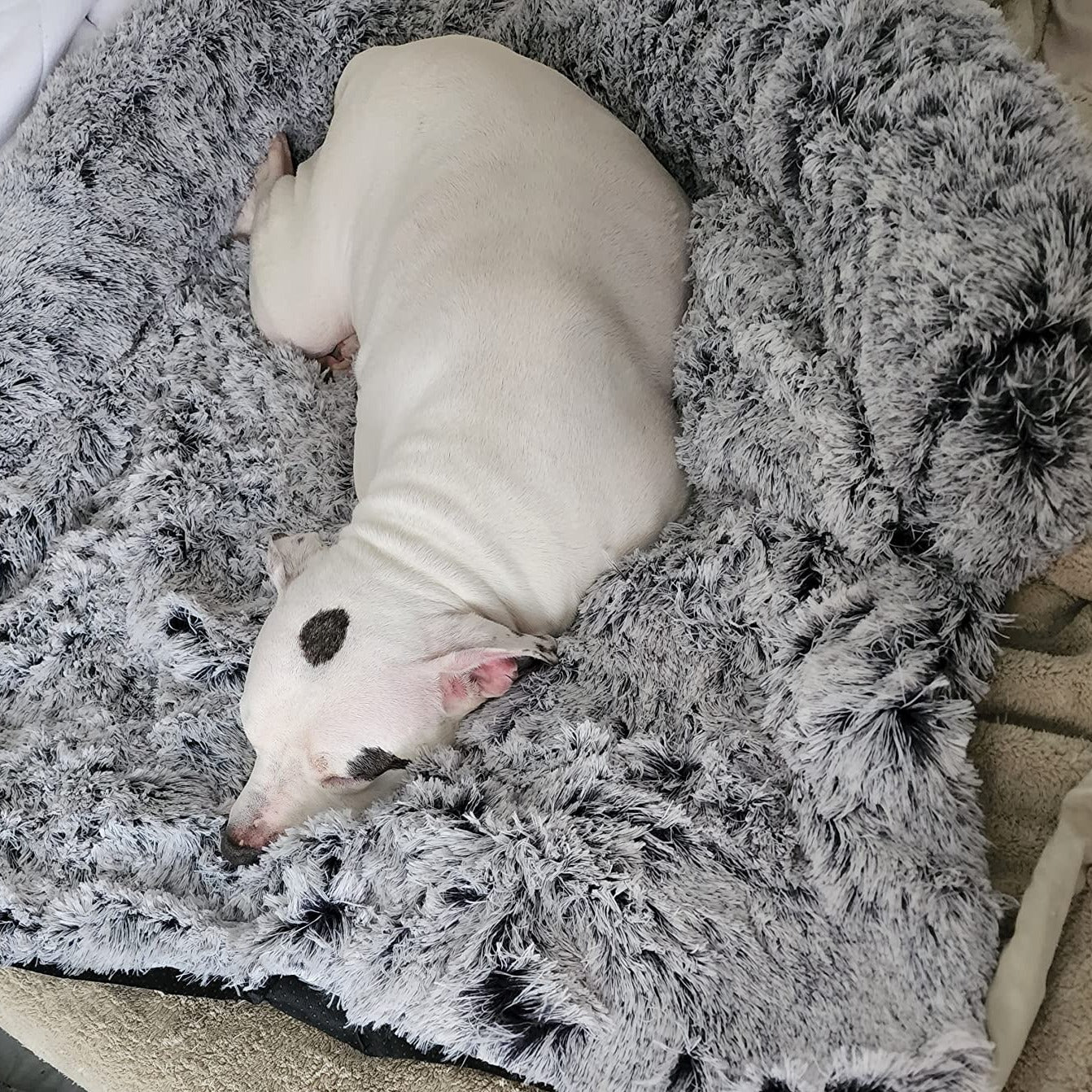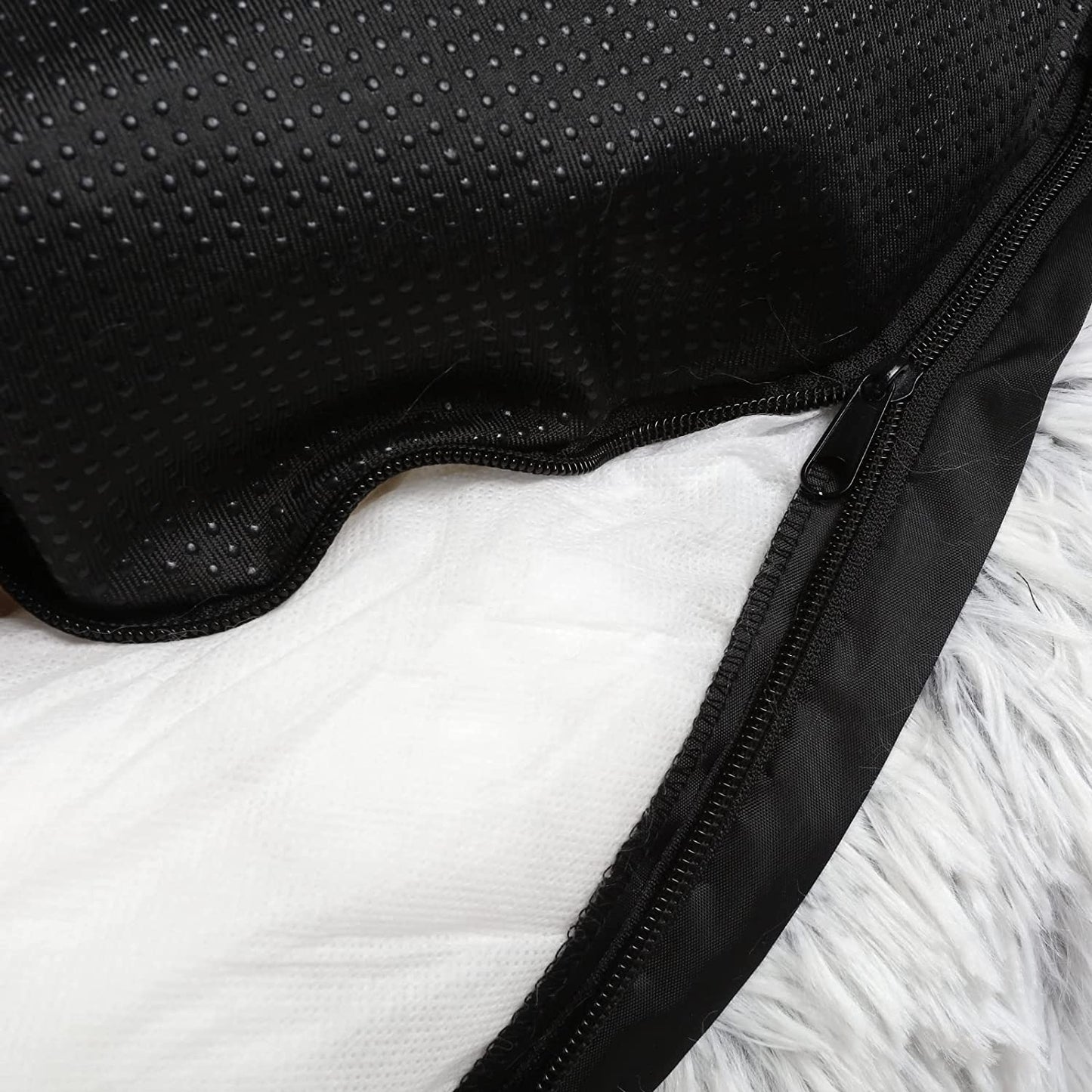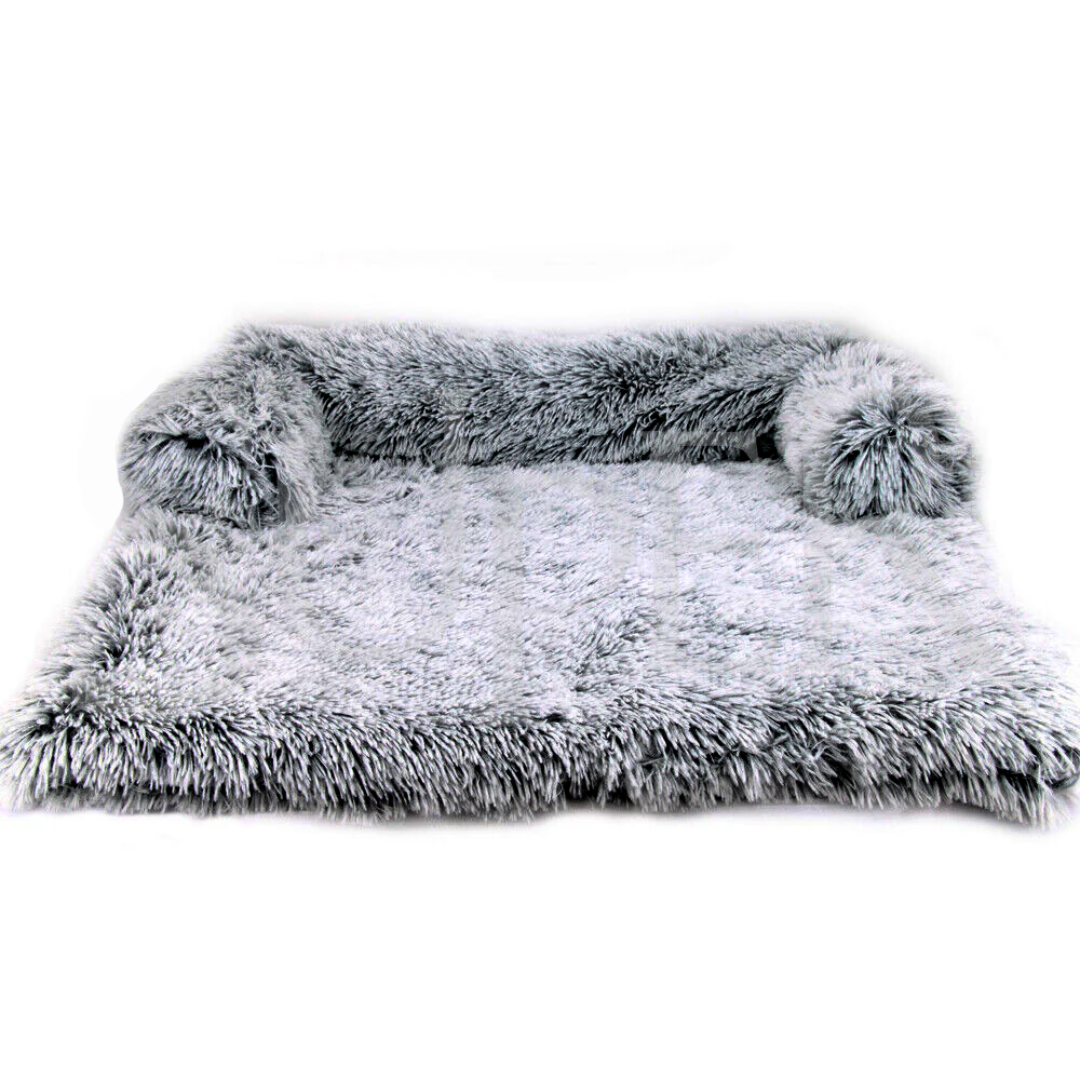 The comfiest couch protector you've ever seen.
The Calming Couch Cover is the perfect solution for both your pet's comfort and your couch's protection.
It not only provides a cozy spot for your furry friend to relax but also safeguards your couch from claws, fur, and drool, adding a touch of elegance to your living space.
It's obviously the cutest thing in the world when you find your pet snoozing away on your couch. But let's be honest, its kinda annoying when the couch ends up being covered in fur and drool..
So that's why this exists, the couch protector allows them to find their perfect spot on the couch, and makes it even more cozier for them.
"My senior beagle loves his new sofa bed! It's so warm and cozy and his arthritic bones appreciate it very much!"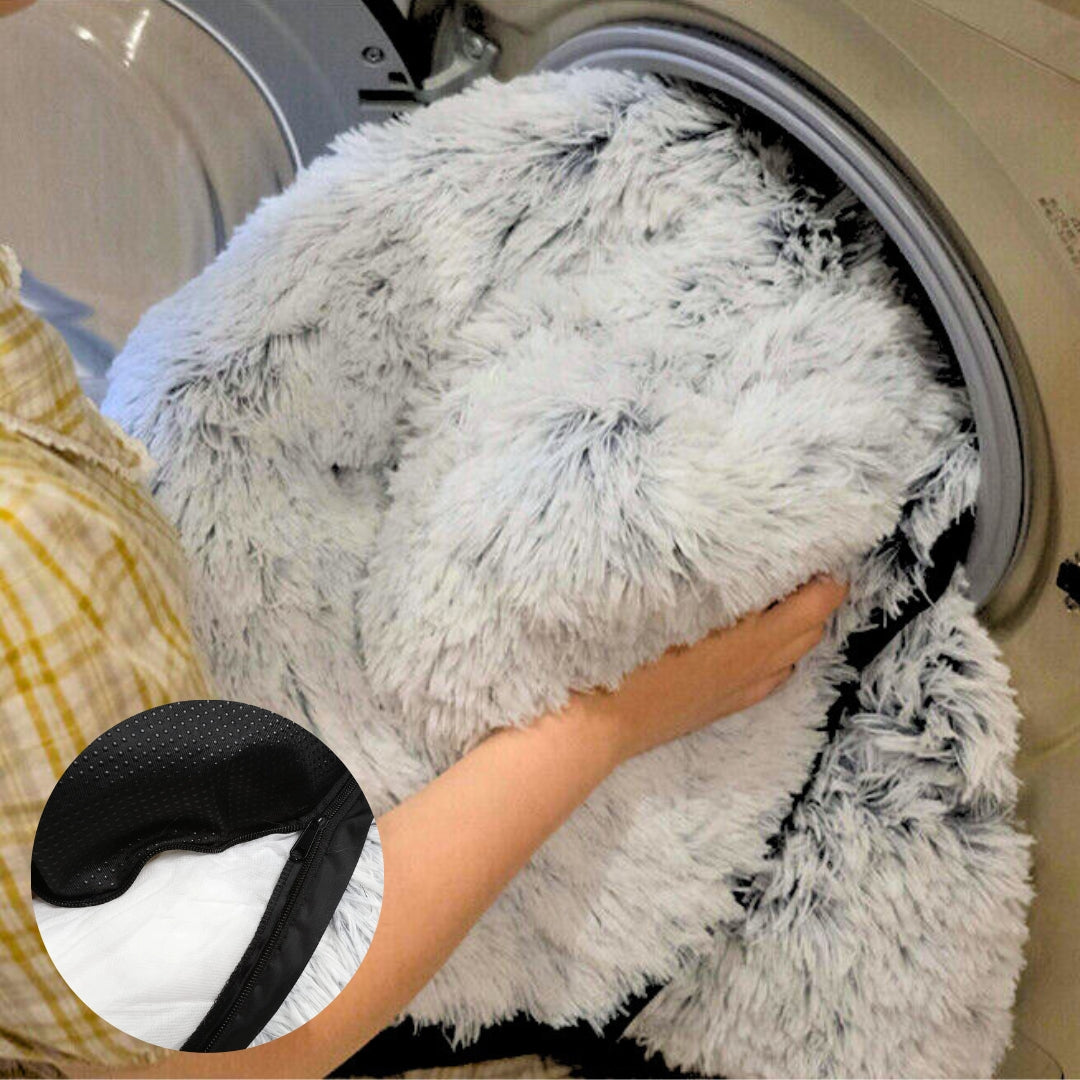 Removable & machine washable cover
Designed with convenience in mind, The Calming Couch Cover features a a fully removable cover that once it gets dirty can be thrown straight in the wash.
Simply unzip the removal cover, wash it, dry it and pop it back on. Simple as that!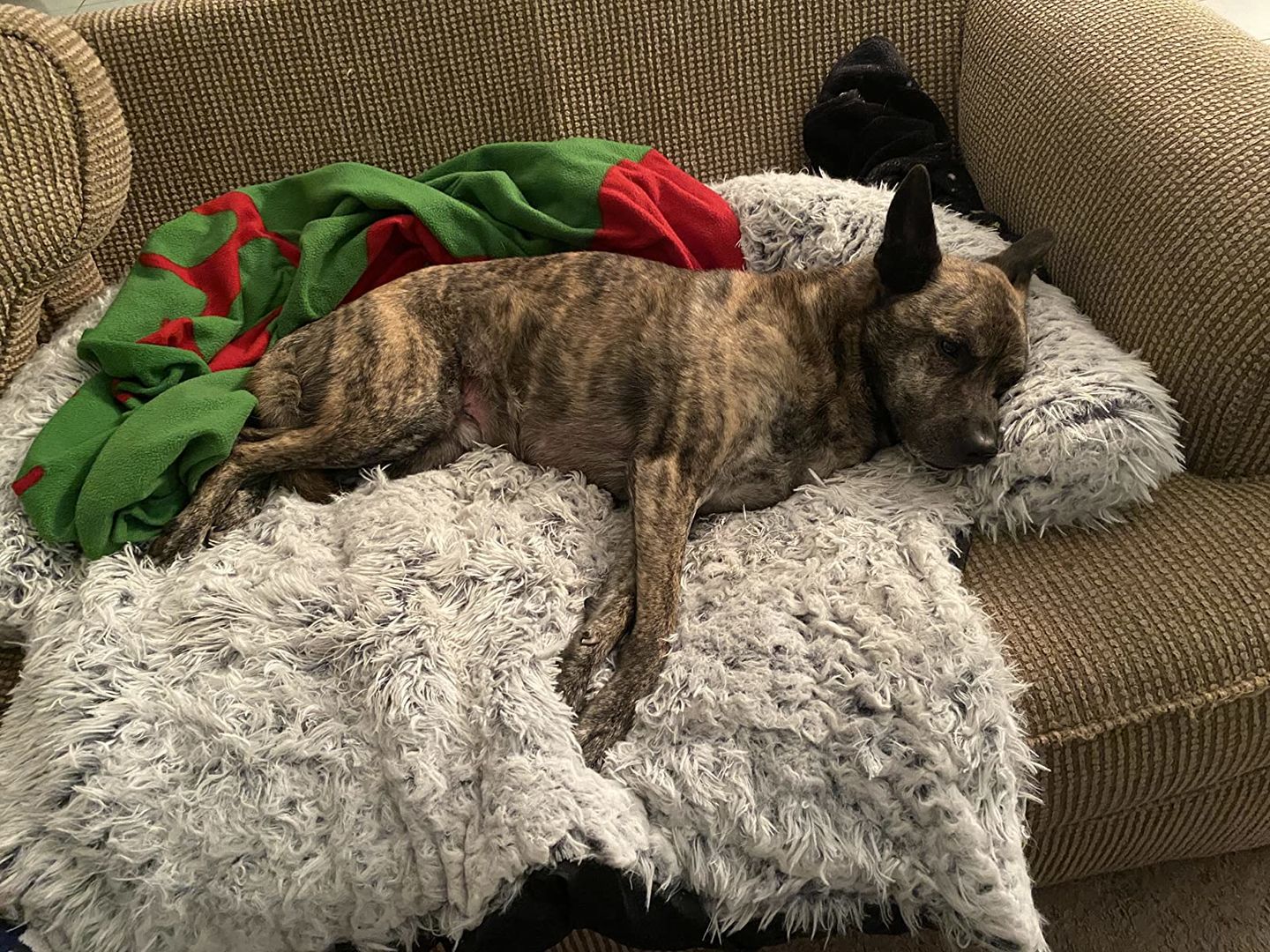 Neck and head support
One of the key features of this couch protector is the neck and head support it provides. The padded and bolstered design cradles your pets neck and head, relieving pressure on their muscles and joints. This ensures that your pet can rest in optimal comfort and wake up feeling refreshed.
Luxuriously soft
Indulge your pet with the ultra-soft faux fur and its irresistibly soft texture guarantees a luxurious experience and a snuggly retreat for your furry companion. Provide your pet with a calming sanctuary while protecting your couch, and give them the pampering they deserve.