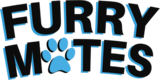 Encourages good eating habits

Provides healthy stimulation
Mugging you and guests for attention

Digging in front and backyards

Chasing small animals and insects haphazardly
What's Included in the boredom busters pack
Each Boredom Buster Pack contains: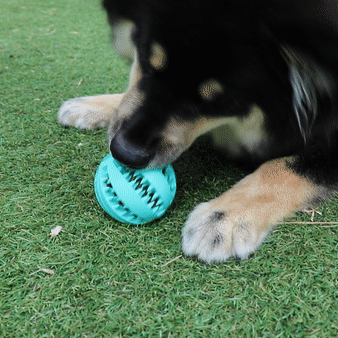 Hide tasty snacks inside for your dogs to nibble, lick and chew on. Made of non-toxic rubber, this small ball has bristles that scrape against your dog's chompers, keeping 'em clean. Plus, they're big on bounce, so they're fun to throw, or just watch your dog bat around!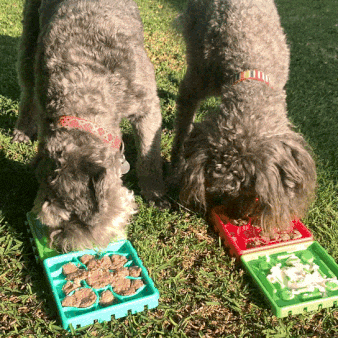 Eliminates overeating, indigestion and vomiting. Specially designed grooves prevent dogs from gobbling their meals, saving them upset tummies. Plus, you can stick the snack-filled plates to any wall and groom your dog easily while they're distracted by the tasty treats in front of them!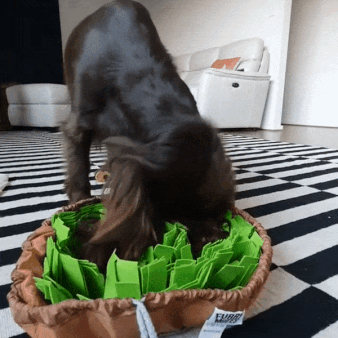 Treat your pups to the ultimate scent stimulator. Simply sprinkle their favourite treats into the mat and watch your fur pal go into a foraging frenzy! Playtime lasts for hours, and dogs get a good mental workout!
The secret to happier pups all day, every day
The Boredom Busters Pack has been carefully crafted to enhance the psychological well-being of your canine friends, so they get the entertainment they need to stay healthy, calm and relaxed – even when you're not around.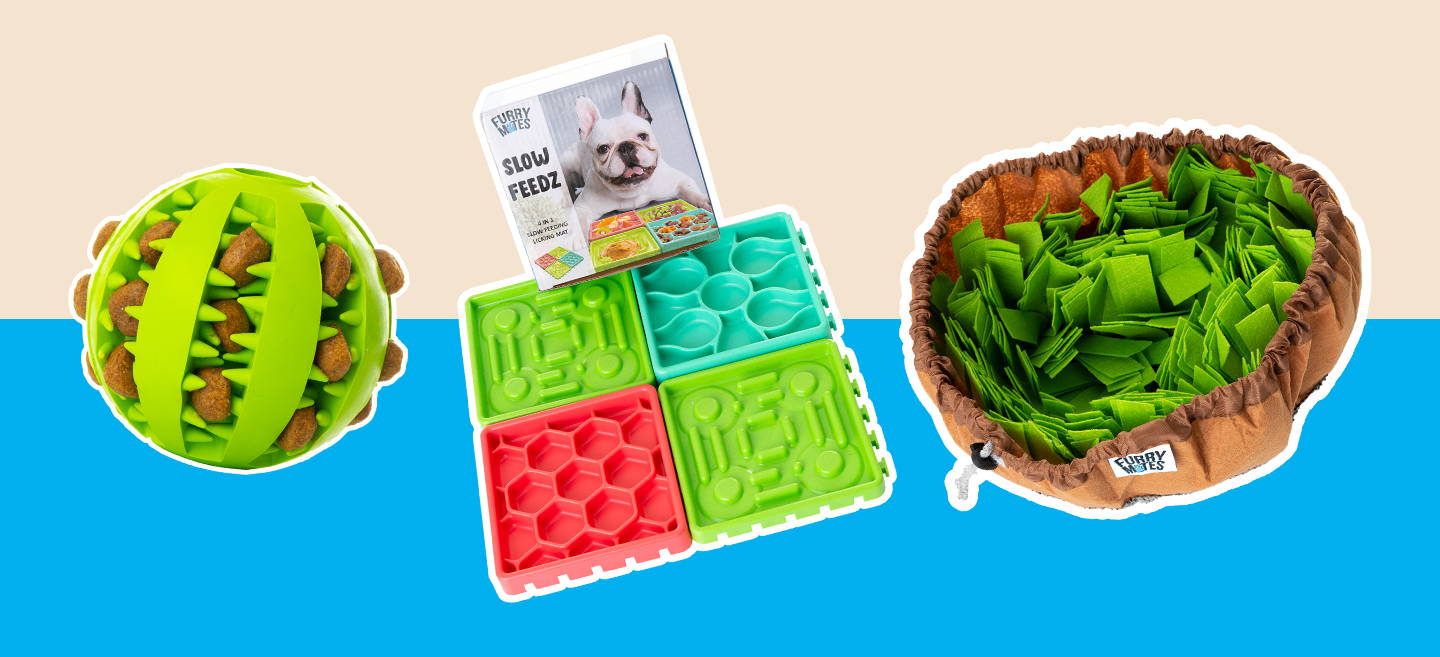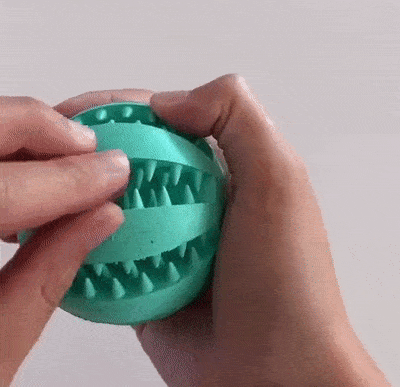 It's super easy to set up, simply push their treats in between the teeth and you are set. You can even fill it up with peanut butter or yoghurt if your dog prefers! If they don't manage to completely clear it out before moving onto their next mission, just give Toothy a quick rinse before using again.
Filling Ideas: Peanut Butter (organic), Yoghurt, Kibble, Broken up treats, Dried meats, Minced meat.
Simply fill each section with either their kibble, treats or pastes and let them feast! It's also super simple to clean, just rinse them off or give them a light scrub after use.
Some of our favourite combinations include:
Natural yoghurt and frozen blueberries
Natural yoghurt drizzled with fish oil and topped with dehydrated lamb lung
Tuna with a dash of cream cheese spread
Minced meat, grated carrot and zucchini
All-natural peanut butter (check the label to ensure peanuts and a little salt are the ONLY ingredients)
Mashed up sardines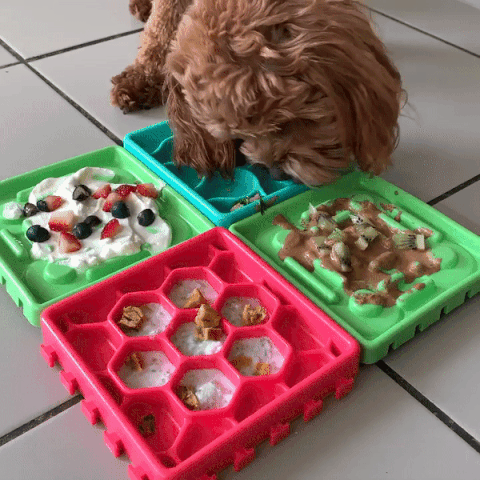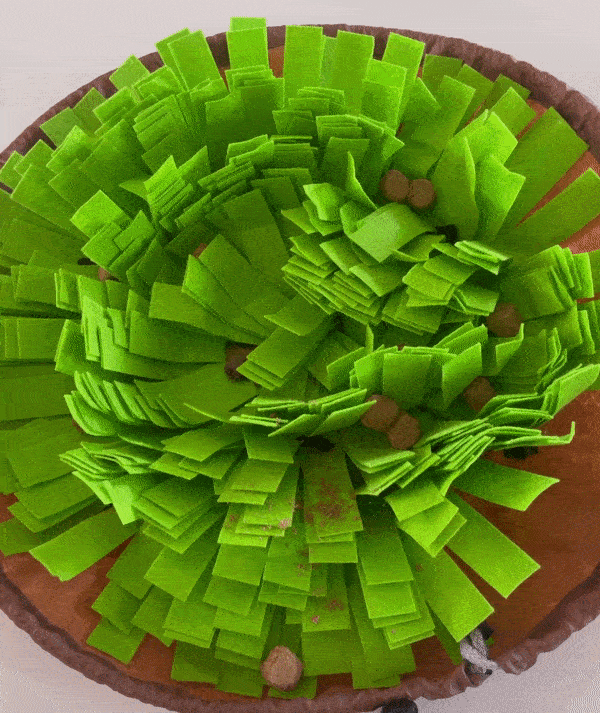 FORAGING FUN,
RAIN OR SHINE
Specifically designed for dogs who love to sniff! Our dogs have a natural curiosity, superior sense of smell, and innate desire to work. The Sniffler Mat helps to train your dogs smell, burn some energy and keeps their brain busy!
Whether you're busy, you or your dog are injured or the weather sucks, just 10-minutes of using the Sniffler Mat is shown to give them great mental stimulation as they poke and prod around the mat. Nothing beats a good run in the park, but if you are unable to take your dog out, why not let them kill some time and work off excess energy with the Sniffler Mat.
enjoyed by over 45,000 happy users in australia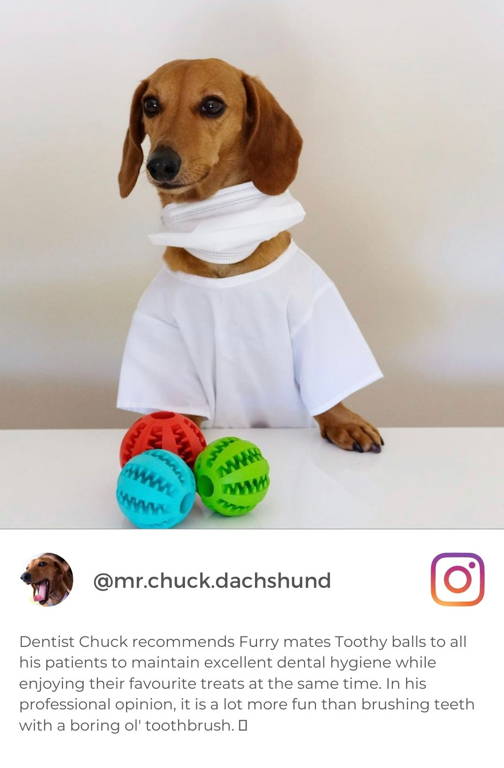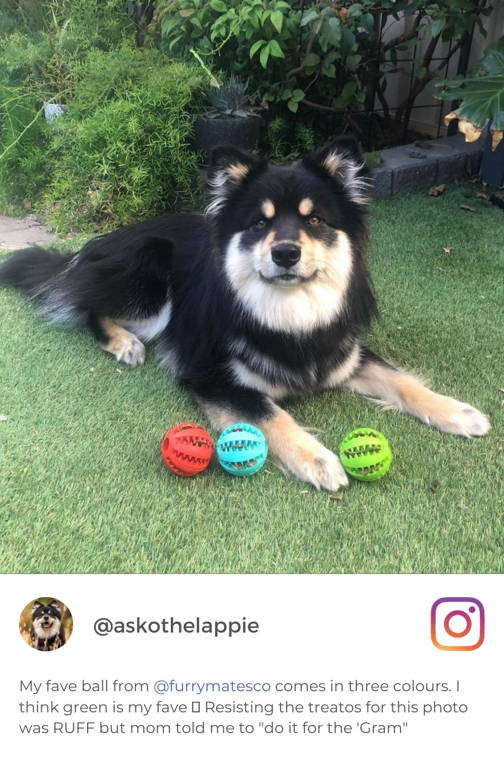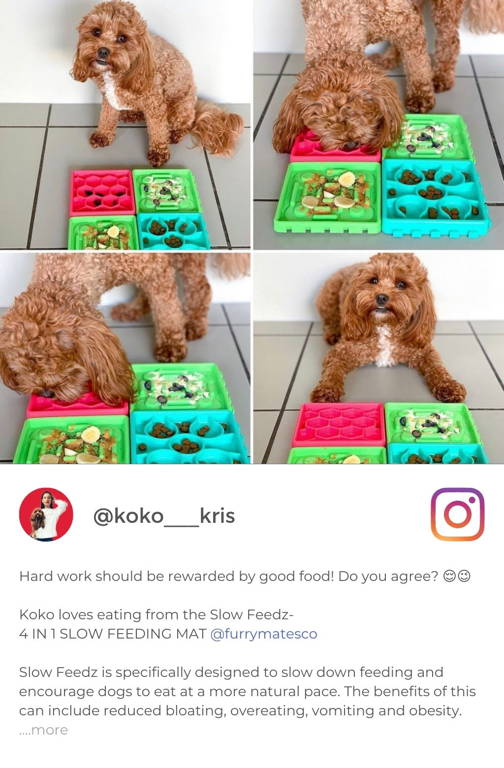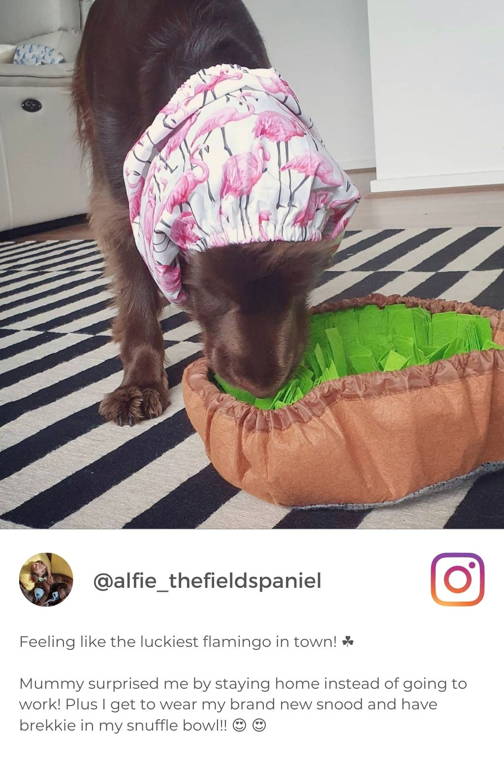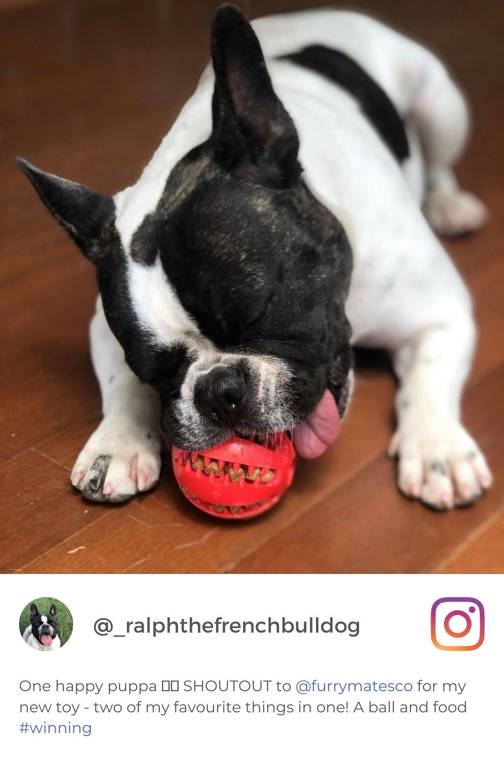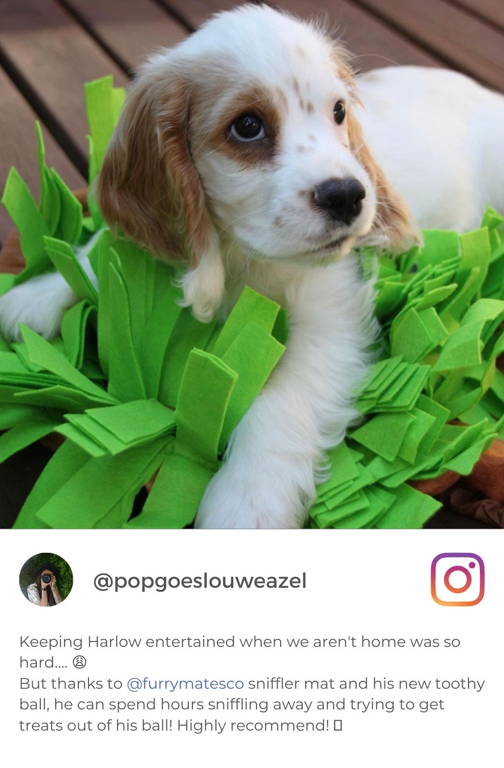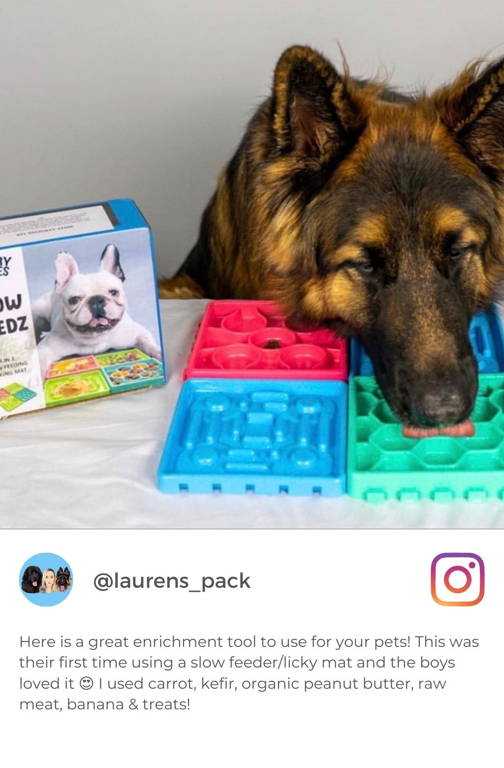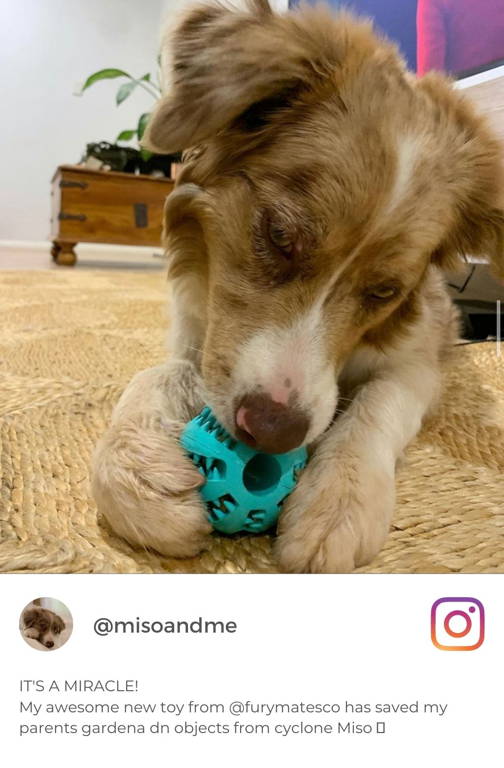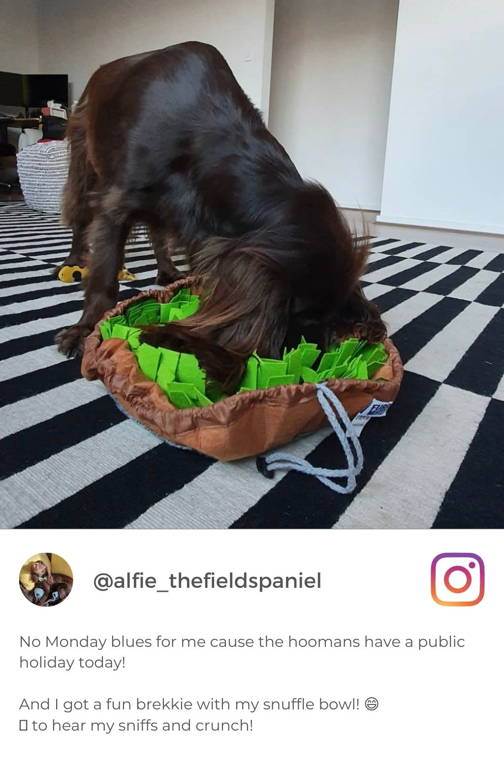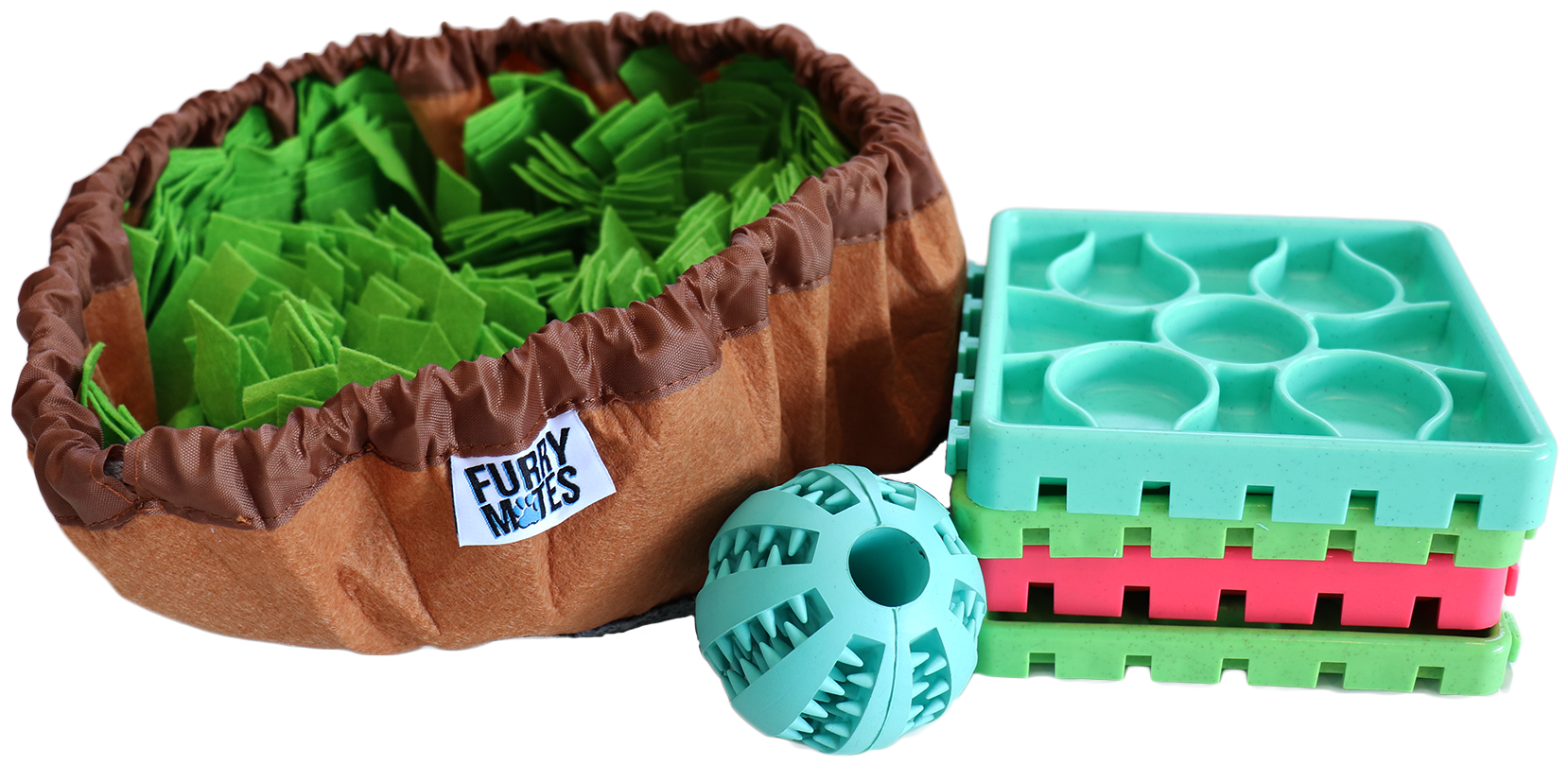 SAVE $30 OFF WHEN YOU BUY THE BOREDOM BUSTERS PACK